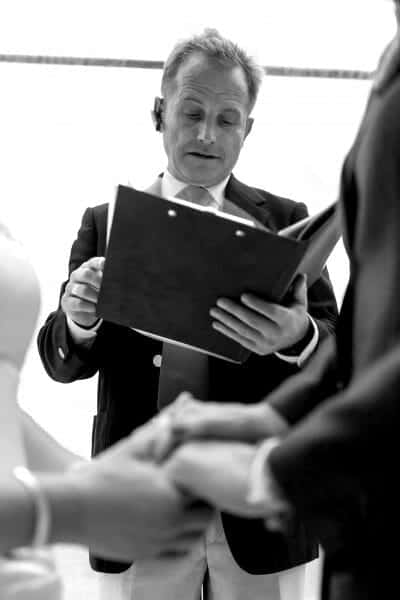 Phuket Wedding Celebrant

Phuket Wedding Celebrant Paul Cunliffe and I hope that I may help with your Special Day or Event as your Wedding Celebrant or Master of Ceremonies.

---

The celebrant may be a representative of a religious organisation (known as a religious marriage celebrant) or someone providing secular or non-religious weddings (known as a civil marriage celebrant).
---
Welcome to your Phuket Wedding Celebrant, in Thailand and Asia Beyond
I can help complete that special day for your Wedding on the beautiful Island of Phuket, Thailand or in fact anywhere in Asia – I will ensure that your Unique Day goes exactly as you planned.
As an experienced Wedding Celebrant, I have been based out of Thailand for the last 10 years and have been privileged to work with many couples from all over the World. I served in the Royal Air Force for 23 years and trained as an instructor and event organizer amongst other things before retiring to Phuket, Thailand.  More information on my background can be found at my website  PC Consulting Asia.
As your Wedding Celebrant, I  will guide you through the whole process of creating your own personalised Wedding Ceremony, from its format to the creation together of your personalized vows. After sending you both example vows, we will then together create the perfect ceremony, tailored to you both.
I will always meet you before your Wedding Day so we get to know each other and as a final check to ensure the Ceremony is exactly as planned.
A natural speaker in front of any audience, I can ensure that your have a day full of wonderful memories.
---
Frequently Asked Questions  – Booking A Wedding Celebrant
Also, HERE are some of the questions I frequently get asked in connection with searching for a Wedding Celebrant and the process leading up to the actual ceremony day itself. I hope they can help you with your Wedding Planning?
For more information please email me at:
celebrant@weddingcelebrantasia.com
---
---
Contact Information
If you are looking for a Wedding Celebrant in Phuket, Thailand or in Asia please contact me here or make a booking inquiry here.
Regards Paul Cunliffe, Wedding Celebrant Phuket Thailand
Furthermore:  I am also an experienced Wedding Planner with Unique Phuket Wedding Planners, that I run with my partner Supparin. She is a great Wedding Florist and together we can help deliver that event you always wanted.
---
---
A happy marriage is a cocktail of open communication, honesty, hard work, and a whole lotta love.
Your Phuket Wedding Officiant
As you Wedding Officiant in Phuket or Asia, I will ensure that your special day & wedding ceremony runs smoothly. Together, we can work on designing your Ceremony tailored to your exact requirements.
Summer Beach Celebrant 2017
Sumner time in the western northern hemisphere is Monsoon time here in Thailand. It is the quiet time of the year but this appeals to some couples (plus the prices for almost everything in Phuket drop significantly). After a busy High Season, it was still my privilege to be the Wedding Officiant for a number of couples predominately from Australia but with some from the USA and Turkey. These were clients of Unique Phuket Wedding Planners. We specialize in providing affordable Weddings in Phuket without in any way compromising on quality and standard of service.
Even though it was Monsoon time, we were able to have a dry Wedding Ceremony at around 5pm with only a few sprinkles of rain occasionally. Here is a snapshot of some of the Wedding Ceremonies this Summer 2017.
Thank you to Kirsty & Steve, Chadaporn & Neville, Tammy & Thomas, Farshad & Mozaghan and Mariana & Faik for allowing me to share their beautiful Wedding Ceremony pictures.
Also, below are some of the questions I frequently get asked in connection with searching for and booking a Wedding Celebrant and the process leading up to the actual ceremony day itself. I hope they can help you with your Wedding Planning?
---
Phuket Wedding Officiant
---
How to find and book a Wedding Celebrant in Thailand
After a number of years in Phuket, I was asked to write a small article and my experiences as a Marriage Celebrant in Phuket Thailand.  The full article can be seen here: https://goo.gl/EVT13y.
Some Frequently asked questions that may help when looking for your Wedding Officiant:

1. How do you find your Wedding Officiant?
A1. Your wedding planners should able to recommend a suitable Celebrant for you. Of course, an internet search will give you additional options. Established Celebrants will have Google Reviews and Videos to help you in your decision.
2. How do I book a Wedding Celebrant?
A2. Once you have found a celebrant, if recommended to you by your Wedding Planners the Celebrant in most cases should write to you first. If this not the case a simple email outlining your Wedding Details and date and then you can communicate by email. A good idea is also a quick Skype call to ensure that all is clear and you are a match. Then the final arrangements and a booking can be made.
3. Is a deposit required for booking a Wedding Celebrant?
A3. In most cases no, as the email confirming booking is suffice, as an agreement. If travel is involved the Celebrant may ask for the Travel expenses up front. A nice way for final payment is to deliver it personally after the Ceremony in a white envelope and maybe some written words from the happy couple?
4. What happens next in for Wedding Ceremony Preparations?
A4. You may have some ideas already on what you would like to say to each other and your personal vows but the celebrant should be able to send you a few examples of different types of Wedding Ceremonies. From here, you can cherry pick and add from these examples – it can short or long – anything is possible as it is your Ceremony. Then you all work on this together to a final version for the Wedding Ceremony. This normally takes 1-3 iterations before a complete final Ceremony is formed. Finally, on the day the Celebrant role is to ensure that the ceremony runs smoothly and is relaxed so if you have any special requests just ask.
---
Phuket Wedding Officiant – Contact Information
If you are looking for a Marriage Celebrant or Master Of Ceremonies in Phuket or in Asia please contact me here or make a booking inquiry here. Regards Paul Cunliffe
---
Wedding Celebrant Phuket & Master Of Ceremonies: Paul Cunliffe, Wedding Celebrant Asia
Beach Wedding Planners: Unique Phuket Wedding Planners – Paul & Supparin
Photographer: Jaran Kaewklam, Daeng Anukarn, and James.
Florist: Phuket Flower by Toom ( www.weddingflowersphuket.com ), thank you co-florist Wiroj Kongkasawat
---