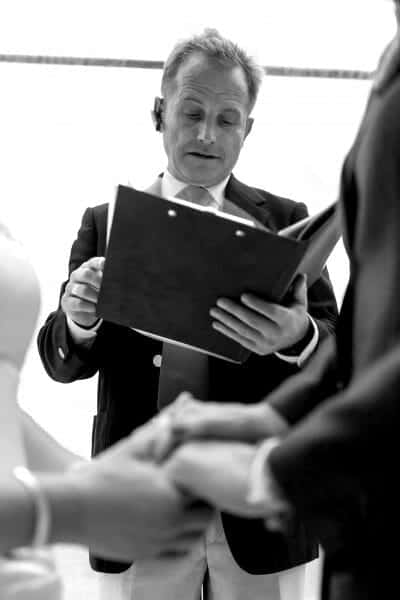 Phuket Wedding Celebrant

Phuket Wedding Celebrant Paul Cunliffe and I hope that I may help with your Special Day or Event as your Wedding Celebrant or Master of Ceremonies.

---

The celebrant may be a representative of a religious organisation (known as a religious marriage celebrant) or someone providing secular or non-religious weddings (known as a civil marriage celebrant).
---
Welcome to your Phuket Wedding Celebrant, in Thailand and Asia Beyond
I can help complete that special day for your Wedding on the beautiful Island of Phuket, Thailand or in fact anywhere in Asia – I will ensure that your Unique Day goes exactly as you planned.
As an experienced Wedding Celebrant, I have been based out of Thailand for the last 10 years and have been privileged to work with many couples from all over the World. I served in the Royal Air Force for 23 years and trained as an instructor and event organizer amongst other things before retiring to Phuket, Thailand.  More information on my background can be found at my website  PC Consulting Asia.
As your Wedding Celebrant, I  will guide you through the whole process of creating your own personalised Wedding Ceremony, from its format to the creation together of your personalized vows. After sending you both example vows, we will then together create the perfect ceremony, tailored to you both.
I will always meet you before your Wedding Day so we get to know each other and as a final check to ensure the Ceremony is exactly as planned.
A natural speaker in front of any audience, I can ensure that your have a day full of wonderful memories.
---
Frequently Asked Questions  – Booking A Wedding Celebrant
Also, HERE are some of the questions I frequently get asked in connection with searching for a Wedding Celebrant and the process leading up to the actual ceremony day itself. I hope they can help you with your Wedding Planning?
For more information please email me at:
celebrant@weddingcelebrantasia.com
---
---
Contact Information
If you are looking for a Wedding Celebrant in Phuket, Thailand or in Asia please contact me here or make a booking inquiry here.
Regards Paul Cunliffe, Wedding Celebrant Phuket Thailand
Furthermore:  I am also an experienced Wedding Planner with Unique Phuket Wedding Planners, that I run with my partner Supparin. She is a great Wedding Florist and together we can help deliver that event you always wanted.
---
---
A happy marriage is a cocktail of open communication, honesty, hard work, and a whole lotta love.
Phuket April Weddings – A busy "lucky" month for Marriage?
There were a number of Phuket April Weddings and a busy month for this Phuket Marriage Celebrant with wonderful couples from all over our beautiful planet.  After some research, I found some reasons why April is so popular with sayings from the ages:
Marry in April when you can, Joy for maiden and for man……..

April because Lent is over and the earth is re-awakening, and the world seems full of the songs of birds and the sweet spring blossoms, and the lovers' hearts echo a responsive thrill to the gladness of Nature.
It was my privilege to be asked to help Celebrate their Special Day for the three Beach Weddings and one Beach Wedding Vow Renewal after 20 years of marriage. The happy couples were;  Shane & Lianne, Nick & Charmaine, Shane & Elaine and Faisal & Alyssa. It was my pleasure meeting you and helping you all make your day so memorable.
Some of these Weddings had been in the year planning and some had only taken a few weeks. The Unity Sand Ceremony was popular (with beautiful variations to remember loved ones not here or unable to travel) and I was also asked to perform the Hand Fasting Ceremony and "Tying the Knot".  So anything is possible when planning your Phuket Destination Wedding and,  like the couple themselves, it is Unique and personal.
I will look forward to the next April but in the meantime my positive thoughts and best wishes for these wonderful couples and a final thank you for trusting me with and an important part of your special day of celebration.
Paul Cunliffe – Wedding Celebrant
---
---
Beach Wedding Celebrant – Contact Information
If you are looking for a Wedding Celebrant or Master Of Ceremonies in Phuket or in Asia please contact me here or make a booking inquiry here. Regards Paul Cunliffe
---
Wedding Celebrant Phuket & Master Of Ceremonies: Paul Cunliffe, Wedding Celebrant Asia
Beach Wedding Planners: Unique Phuket Wedding Planners – Paul & Supparin and Wedding Boutique Phuket – Ilaire
Photographer: Jaran Kaewklam,  Aht Yomyai, 
Florist: Phuket Flower by Toom ( www.weddingflowersphuket.com ), thank you co-florist Wiroj Kongkasawat
---